HBA of Dayton Home and Outdoor Living Show
June 28-29 | Friday 5:00-10:00 PM and Saturday 12:00-9:00 PM
This event is FREE to the public and will go on rain or shine!


Glengarry Drive will be blocked off for our vendors.
This event will be highly publicized through the HBA of Dayton and The Greene's social media sites that have over 40,000 followers. We know that this will be a terrific event for you to share your products and services with the public and members of the Home Builders Association of Dayton.
The Greene will be live bands both evenings (June 28 and 29), we have teamed up with Heidelberg Distributing for a beer/wine truck on-site, we are working closely with local radio and TV stations to have live talent, and Home Depot will be hosting one of their kids workshops on Saturday (usually draws out 300-400 families). All of these will draw attention and drive attendance to the show.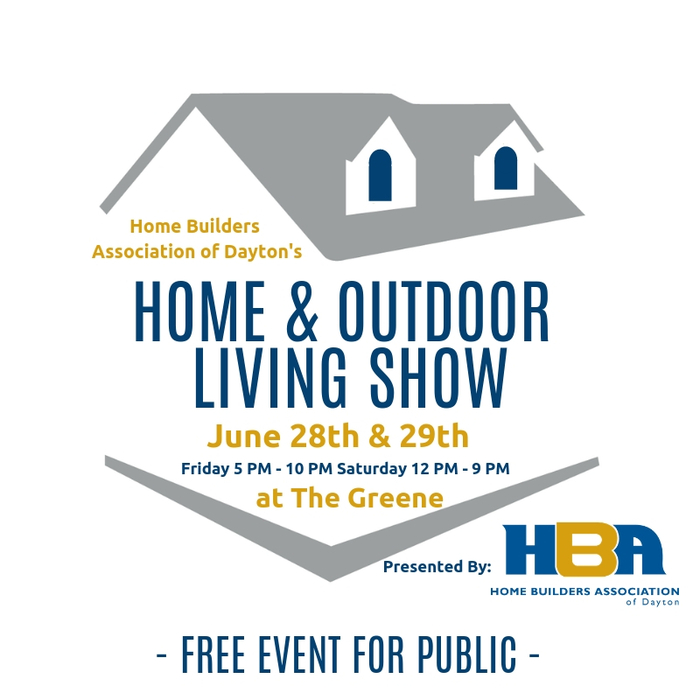 Thank You to Our Sponsors