2022 HBA Presidential Inaugural and Awards Ceremony
The 2022 HBA Presidential Inaugural and Awards Ceremony was on February 25, 2022 at the Carillon Park - Eichelberger Room!
More than 150 HBA members, distinguished guests, and civic partners joined the HBA for the installation of our 2022 HBA President, Erika Deady of Oberer Homes, and the new Board of Directors!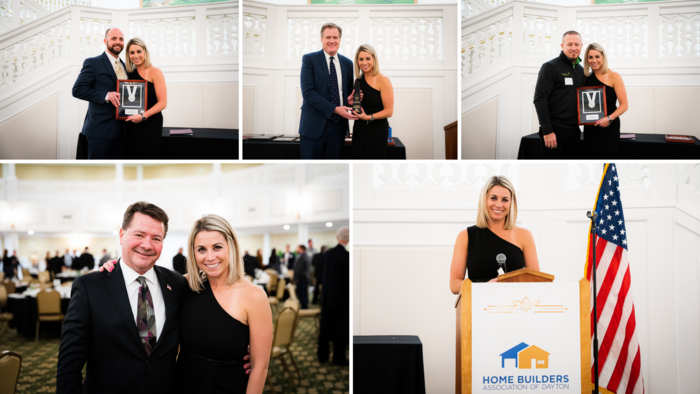 President's Award – presented to Lance Oakes of Oakes Tree Development by Erika Deady for recognition of personal efforts in association conversations and finding strategic partnerships.
HBA Community Partner Award – presented to the Dayton Metro Library and Centerville School of Possibilities for their work promoting workforce development and career opportunities available through skilled trades and residential construction.
Industry Partner Award – presented to Thrive Mortgage for outstanding contributions for the 2021 Homearama which was HBA's first single-site Homearama in nearly a decade.
Member of the Year – presented to Chad Henry of Choice One Engineering for commitment in volunteerism and attendance at all Builders & Developers Forums. He also advocated for housing and local jurisdictions to examine how a more robust housing stock is the missing piece to a more global economic development strategy for the region.
Builder Members of the Year – presented to Josh Dungan of JM Dungan Custom Homes for his master craftsmanship and servant leadership on Operation Finally Home where he supported partner efforts to provide a mortgage free home to Sergeant Aaron Zurn and his family.
Defender of Housing Award – presented to Congressman Michael Turner for his strong support for housing. This was the first award of its kind to be handed out at an HBA Dayton event to recognize an elected official's demonstrations of support.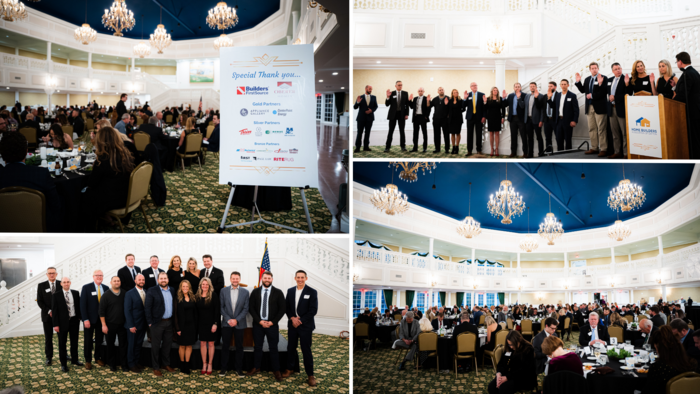 Thank you to the generous support of the following industry partners: