Advocacy
Since 1942, the Home Builders Association of Dayton has worked with local governments at the county, municipal and township level to advance the interests of the home building industry, discourage needless regulation, and otherwise create and sustain a builder-friendly environment in the Miami Valley.
COVID-19 Resources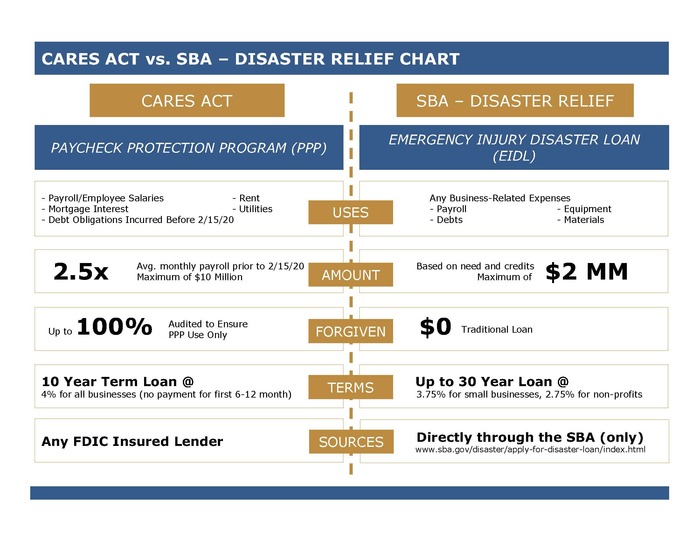 NAHB has created an online document, CARES Act and Small Business Lending Programs, that offers more details about these small business lending programs, including the conditions required for loan forgiveness.
As noted above, the two SBA lending programs are critically important because, for many businesses that meet key conditions on the use of these funds, the loans may be forgiven.
NAHB has also prepared an online FAQ for businesses considering applying for a PPP 7(a) loan. The FAQs cover eligibility, purposes for which funds can be used, loan forgiveness conditions, and documents needed for an application.
---
(Updated 04/01/2020) The Treasury Department released the application for the SBA 7a Paycheck Protection Program PPP loans which you can access here.
Small businesses and sole proprietors can apply beginning this Friday, April, 3, 2020; independent contractors and the self-employed can apply beginning next Friday, April 10, 2020. Applications go directly to SBA lenders, which you can find through the SBA website.
Attached are the PPP Borrower Information Fact Sheet for small businesses to help keep their employees employed.
---
(Updated 03/27/2020) Please find NAHB resources pertaining to the CARES Act by following this link. Additionally, we are providing more information on the SBA Disaster Assistance Resources for Businesses for our members.
---
(Updated: 03/25/2020) During the COVID-19 press conference, Governor DeWine and Lt. Gov. Husted made it very clear, ENFORCEMENT of Stay At Home Order is coming and should be expected. Below is a list of bullet points to prepare as best you can.
READ the Order, and use your best judgment under the plain reading of the Order. See the following with OHBA Stay at Home Recap and Guidance.
DOCUMENT. Please download this HBA Dayton - Stay at Home Compliance Note or have your own documentation ready on how you deem your work as an essential business and be able to justify operations. See this list of exempt trades.
SAFETY PROTOCOLS. Have supplies, soap, masks, sanitizer, etc., to show compliance with Section 18 of Stay At Home Order. MUST have safety procedures in place to be able to stay open as an essential business.
ENFORCEMENT. Be prepared to stay at home, and be told to stop operations if you can not comply.
---
(Updated: 03/24/2020) Please see the following .pdf for the Ohio Home Builders Association's "Stay at Home" recap with interpretations: OHBA Recap.
---
OHBA officers have unanimously agreed to require all members to implement the NRP Construction job site protocols. OHBA has advised the DeWine-Husted Administration this is done to assure a safe workplace for all employees.
Please continue to adhere to the following guidelines: NRP Construction - Infectious Disease Safety Protocol
---
(Updated 03/23/2020) SBA Resources
Award-Winning Home Shows
The Association's award-winning home shows – the Homearama Touring Edition, Citirama and Rehabarama – have drawn more than a million visitors over the past 20 years. Citirama and Rehabarama have won the highest national awards of the U.S. Conference of Mayors and the National Trust for Historic Preservation.
First Point of Contact
The Home Builders Association of Dayton serves as the community's first point of contact for information on new construction. The Association annually screens thousands of calls for area consumers looking for advice and direction in the selection of a builder or associate.
Economic Development
The Association also works effectively with other local organizations dedicated to economic development. The Home Builders Association of Dayton is actively involved with the Dayton Development Corporation, County Corp, CityWide Development and other economic development agencies.
Building 1,000 average single-family homes creates 2,900 full-time jobs and generates $110.96 million in taxes and fees for all levels of government to support police, firefighters and schools.
Councils
Six HBA councils meet regularly to exchange views on common interests and concerns. These include: the Small and Custom Builders Council, Large Volume and Developers Council, Sales and Marketing Council, Remodelers Council, Associates Council and Past Presidents Council.