THANK YOU!
Thank you to our loyal Homearama® showgoers for your continued support of our show over the years.
You can find your digital Guidebook online here and please consider talking to one of our trusted partners for your next home-related project...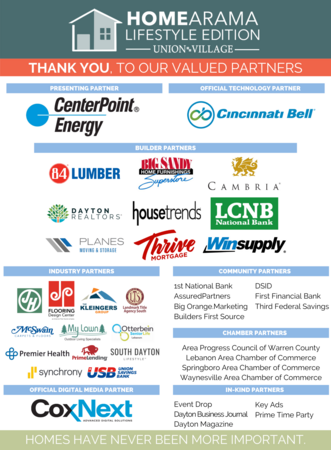 ...see you all July 22-August 7 when Homearama® returns to the Dayton region! Stay tuned!