Complete Story

12/10/2018
Veterans Find New Careers in Home Building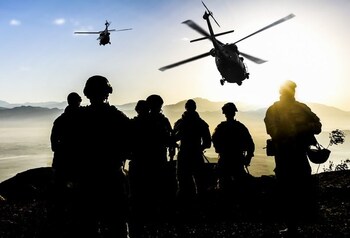 In the home building industry, rather than simply thanking veterans for their service to our country, many builders also are hiring veterans.
The industry has long focused on training veterans through the Home Builders Institute, the nonprofit partner of NAHB. The HBI Military and Veterans Program operates on a number of U.S. military bases with training, certification and placement services focused on landing home building jobs for transitioning military members and veterans.
Skills learned in the military can easily transfer to the home building industry.
Marci O'Brien, a new home sales specialist in California, served in the Marine Corps from 1989 to 1994. She then got a real estate license and began participating in the housing boom in Southern California during the mid-90s.
O'Brien noted that the Marines' unofficial slogan "Improvise, Adapt and Overcome" helped her a great deal in 2008 and 2009 during the housing market collapse. "The ability to confront challenges head-on and the thick skin I developed were invaluable during that time," she said.
Looking to join a supportive community, O'Brien became involved in the Sales & Marketing Council of the BIA of Southern California soon after starting in the industry, eventually serving on its board.
That sense of belonging and validation also rings true for Air Force veteran Quint Lears, MIRM, who specializes in new home sales in New Mexico.
Lears also became involved with NAHB and his local Las Cruces (N.M.) HBA early in his career. He won the 2012 Salesperson of the Year at The Nationals and has recently published a book through Builder Books, "Partnering with Brokers to Win More Sales."