Complete Story

01/03/2022
Health and Wellness Become Top of Mind for New-Home Builders and Buyers
Accelerated by the pandemic, the emphasis on health and wellness extends to the design and systems within today's homes.
During the pandemic, people have spent an unprecedented amount of time in their homes. Untethered from a physical office, as many as 23 million people, or one-tenth of working-age adults in the U.S., are planning to move, according to an Upwork survey, which opens up new housing markets. A Zillow survey of Americans working from home found that approximately 30% were interested in moving in order to have a dedicated home office. Change is in the air, and home requirements are shifting.
For builders who have been offering high-performance homes, emphasizing health and wellness has been a more effective way to convey the value of their product. "About three years ago, we shifted the conversation we were having with clients away from energy efficiency," says Brandon Bryant, founder of Red Tree Builders in Asheville, North Carolina, who has about a dozen starts a year, all built to the Department of Energy's Zero Energy Ready Home standard. "When you focus on health and wellness, the energy efficiency naturally happens. When I talk about how we're meeting strict guidelines for indoor air quality and how 90% of your time is spent indoors, I get a way better reaction."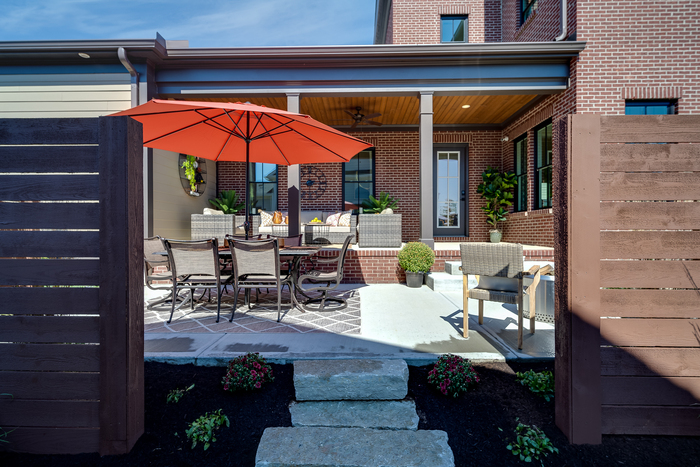 A Breath of Fresh Air
The pandemic has spotlighted the importance of fresh air. Historically, homes have relied on natural ventilation through windows and gaps in the building envelope—for better or worse. And as stricter energy codes call for tighter homes, getting enough air exchanges is a concern.
For particularly tight houses, an energy recovery ventilator or heat recovery ventilator provides balanced ventilation while minimizing energy loss. Among the latest innovations is an automated ventilation system from Panasonic called the Cosmos Healthy Home System. It communicates with air quality sensors placed throughout the house. When one of the sensors detects a drop in air quality, the relevant bathroom fan or kitchen hood fan will kick on automatically to exhaust poor air.
In addition to circulating fresh air, filtering the air to screen out dust and allergens is also important for indoor air quality. Filters are typically part of the HVAC system, and can be upgraded to remove minute virus particles. So there could be various reasons to add mechanical ventilation and filtration, and consumers are more likely to appreciate this level of attention to indoor air quality.
Speaking of air, the humble ceiling fan is hot right now. According to the 2021 edition of NAHB's annual survey, "What Home Buyers Really Want," it was one of the most desirable features in a home, with 83% of recent and prospective buyers expressing enthusiasm. In the post-pandemic era, they critically dispel any sense of stagnant air.
The Great Outdoors
According to the NAHB's recent survey of home buyers, outdoor spaces are right up there with ceiling fans. Eighty-two percent of respondents wanted a patio, 81% wanted a front porch, and 75% were interested in a rear porch or deck. To ensure that his clients always have the option of being outdoors, Bryant of Red Tree Builders has been creating "four-season rooms" that facilitate a connection with nature. "These are not just decks, but screened-in rooms that are integrated into the home, with fire pits and TVs. They give you more options," he says.