Complete Story

12/30/2019
2019 Year in Review
From the Ohio Home Builders Association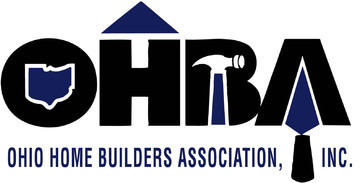 2019 OHBA YEAR IN REVIEW

HISTORIC FIRST TIME APPEARANCE BEFORE OHIO SUPREME COURT

The Supreme Court of Ohio granted OHBA the opportunity to appear before the court and argue for affirmance in Gloria Wesolowski v. Planning Commission, City of Broadview Heights, et al.
OHBA previously filed an amicus brief on behalf of the property owner, and after filing a motion for leave to appear was duly recognized by the court and allowed to make arguments before them.
The Court agreed with OHBA's position, and found in favor of the property owner.
In a two-part finding, the Court held 1) R.C. 711.09(C), including 30-day time limit for considering subdivision applications, applies to city planning commissions; and 2) a home rule municipality's adoption of subdivision regulations constitutes an exercise of its police powers and the Ohio Revised Code 711.09(C) prevails over city's subdivision regulations.

URGED PASSAGE OF AFFORDABLE HOMEBUILDING AND HOUSING ACT TO HELP ENCOURAGE RESIDENTIAL DEVELOPMENT

OHBA provided proponent testimony on HB 149 Tax Exemption (Merrin, D.), the Affordable Homebuilding and Housing Act. Beyond very thorough fact-based testimony, laying out for the committee members details on the state of the homebuilding industry in Ohio, and the potential impact HB 149 could have on land development, OHBA worked closely with the sponsor as the main resource to help move the bill through the process, securing an amendment in the budget before the Governor ultimately vetoed the language.

OHBA STEPS UP WORKFORCE DEVELOPMENT EFFORTS

Following the lead of 2019 OHBA President, OHBA sponsored and provided great support for Skills USA, and its participants. Further, OHBA met with both Governor DeWine's Workforce Development staff, as well as the staff over the Ohio Department of Education's Office of Career Technical Education. Multiple topics of discussion included curriculum review, vocational education around Ohio, ODE programs, as well as, potential partnerships with the industry.
on vocational education curriculum.

MEETINGS WITH EXECUTIVE SECRETARY OF BOARD OF BUILDING STANDARDS (BBS), AND DEPARTMENT OF COMMERCE

OHBA maintains ongoing communication with both the Executive Secretary of the BBS, and the Department of Commerce on the importance of the code adoption process in Ohio. Before the end of the year, the group met to plan for 2020, earlier stakeholder input, and potential appointments to both the Residential Construction Advisory Committee (RCAC) and BBS.

INSIGHT GIVEN ON CONSTRUCTION GENERAL LIABILITY INSURANCE ISSUES

OHBA held in depth discussions with numerous attorneys and attended a seminar to gain and share
key advice for restoring CGL Completed Operations Hazard coverage following the recent
Supreme Court ruling damage from faulty work of subcontractor is NOT an occurrence, thus NOT
covered under the policy.

IMPORTANCE OF ALL TYPES OF RESIDENTIAL HOUSING DEFENDED TO GOVERNOR AND LEGISLATURE

OHBA defended the industry and the economic development it provides. In pushing for some
relief in property tax assessments on undeveloped residential lots, OHBA firmly expressed the
need for equity when considering such types of relief and provided members of the legislature and
the Governor with facts and data on the potential impact of new development, as well as, the
current state of the housing industry in Ohio.

LINE EXTENSION CONCERNS RAISED AS HOUSE REVIEWS UTILITY LEGISLATION

OHBA monitored the Competitive retail electric service law HB 247 in the House Public Utilities
Committee. OHBA met with the Chairman of the House Public Utilities committee to understand
potential impacts on residential line extensions, and continues to monitor any impact on line
extension charges.

ASKED TO PARTICIPATE IN OPPOSITION TO FOSSIL FUEL BAN

OHBA agreed to participate in meetings between industry and business groups on upcoming and
ongoing local attempts by the Sierra Club to ban the use of fossil fuels in the future. OHBA will
provide important homebuilder perspective from past, present and future dealings in providing
energy to homes.

OHBA DEFENDED USE OF SUB-CONTRACTORS DURING LICENSING DEBATES

Discussions continued again this year on the licensure of roofers, plumbers and other specialty
trades. During efforts to extend the specialty licensing law to include those doing work on
residential, OHBA defended the industry and the importance of allowing the current practice of
subcontracting. OHBA has objected to recent actions by the state licensing board requiring all
licensed contractors to use employees on the job.

OHBA ENGAGED IN NUMEROUS PIECES OF LICENSING LEGISLATION UNDER
CONSIDERATION

The legislature again gave OHBA plenty of licensing legislation to monitor in 2019. Ranging
from commercial roofing to elevator contractors, there were quite a few bills under review dealing
with the topic of licensing. OHBA closely watched and engaged in discussions on each and every
one. OHBA was able to offer amendments to be included in several of the proposed pieces of legislation. Licenses for interior designers, commercial roofers, residential elevator contractors,
and residential specialty contractors were brought up by the legislature in 2019.

AMICUS FILED IN ZONING REFERENDUM CASE

The State Ex. Rel Barney Et Al., v. Union County Board of Elections. In this expedited election
case, OHBA filed an Amicus in support of relators, seeking a writ of prohibition to prevent Board
of Elections form placing a township zoning referendum on the November ballot. The Supreme
Court of Ohio denied the writ, thus allowing the referendum to move ahead.

OHBA MEMBERS CONTINUE TO PROVIDE VALUABLE EXPERTISE FOR
COMMERCIAL AND RESIDENTIAL CODE AUTHORITIES

OHBA members served active and valuable roles on both the Residential Construction Advisory
Committee (RCAC), as well as, the Board of Building Standards (BBS) helping to maintain
reasonable codes and ensuring proper review.

CONTINUING AGENCY AND LEGISLATIVE FOLLOW UP

While agency issues are always ongoing, the legislative issues from 2019 will remain alive and
continue into 2020 with the continuation of the 133rd General Assembly.
OEPA Ohio Small Business Compliance Program (OCAP)
OHBA held an informative meeting with OEPA Division of Environmental & Financial
Assistance on its role and ways to assist the regulated community with OEPA issues. OHBA
provided the agency with several examples where clarification was needed.

OEPA NPDES/SWPPP Enforcement

After hearing questions from members in Northwest Ohio on local enforcement of SWPPP
requirements, OHBA organized a meeting with OEPA to further discuss potential inconsistent
enforcement. Additional follow up is being done within the agency, and OHBA continues to
monitor the issue both locally and around the state.
Electric Service Lines 400AMP Requirement
After talking to various members from around the state, it appears there are varying practices by
electric utilities in requirements for construction requirements and installation of service cables.
OHBA gathered insight from members and utilities on where, what and why electric utilities may
be requiring different types of service lines around the state.
MONITORED LEGISLATION
Throughout the year, OHBA tracked and monitored numerous other items receiving attention by
the legislature. Some of these included HB 20 Solar Energy Systems, HB 163 Water/Sewer
Service, HB 271 Smoke Detectors, HB 380 Construction Payments, SB 2 Watershed Programs,
SB 136 Design Professionals, and SB 212 Property Taxation