Details

January 13, 2022
12:00-3:00PM
HBA Building NetWORKS at Top Golf
Presented by James Hardie & 84 Lumber
West Chester – TopGolf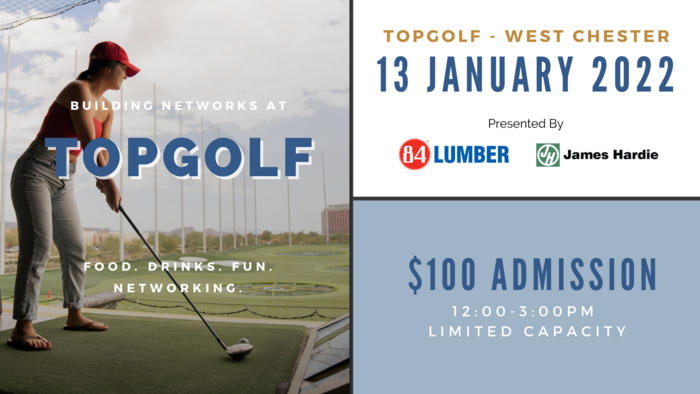 Join us for 2022's HBA Building NetWORKS event at TOPGOLF in West Chester. This event is presented by James Hardie & 84 Lumber. *There is limited capacity so register down below.
---
All attendees will receive Two (2) FREE drink tickets for a drink of their choice, provided by Thrive Mortgage! Food will also be provided. Use this as a great way to network with other members as well as enjoy a nice evening out at the premier entertainment destination in West Chester Township.
Get the chance to network with the following builders: Rhoads Estate Homes, Coates Custom Homes, Oberer Homes, Daniel DeVol Custom Builder, Beaver Vu Construction, JM Dungan Custom Homes, Ellis Custom Homes, Vita Modern Homes, Charles Simms Development, R M Clemens Company, Arbor Homes, M/I Homes, & E E Wood Homes.
Register HERE
Thank you to Our Event Partners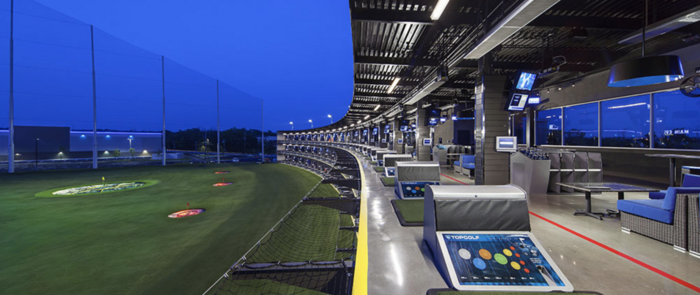 2022-01-13
2022-01-13 15:00:00
America/Detroit
HBA Building NetWORKS at Top Golf
  Join us for 2022's HBA Building NetWORKS event at TOPGOLF in West Chester. This event is presented by James Hardie & 84 Lumber. *There is limited capacity so register down below.  All attendees will receive Two (2) FREE drink tickets for a drink of their choice, provided by Thrive Mortgage! Food will also be provided.  Use this as a great way to network with other members as well as enjoy a nice evening out at the premier entertainment destination in West Chester Township.  Get the chance to network with the following builders: Rhoads Estate Homes, Coates Custom Homes, Oberer Homes, Daniel DeVol Custom Builder, Beaver Vu Construction, JM Dungan Custom Homes, Ellis Custom Homes, Vita Modern Homes, Charles Simms Development, R M Clemens Company,  Arbor Homes, M/I Homes, & E E Wood Homes.   Register HERE   Thank you to Our Event Partners     
West Chester – TopGolf