07/27/2022
Top Green Features of Log and Timber Homes
According to NAHB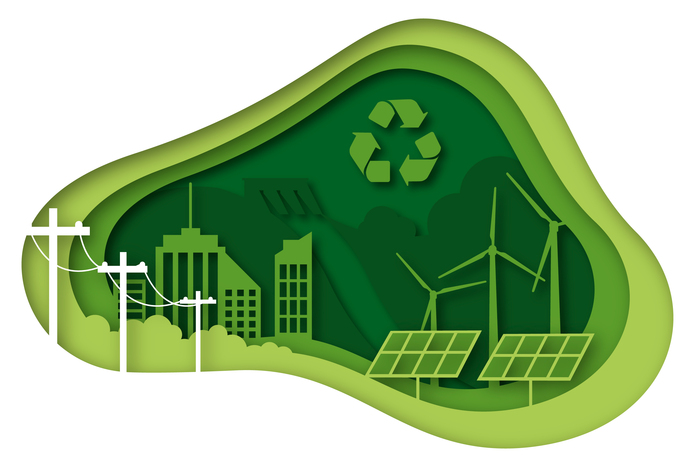 Today's prospective buyers prefer to go green when they have the option, with features such as ENERGY STAR-rated appliances and whole-home certifications topping their lists. Wellness, including indoor air quality, has also risen in popularity as many have spent a significant time indoors and want to make sure their home is as healthy as it is stunning.
The natural beauty of log and timber homes is easy to see, but the underlying benefits of living in these wood structures may not be as apparent. Here are some factors to keep in mind regarding log and timber homes:
Building Material is Inherently Green
The most obvious factor that makes timber and log homes "green" is their building material — solid timbers grown from trees, a renewable resource. Many companies purchase certified wood sourced from sustainably managed forests.
Processing and Delivery Provide Efficient Production Lifecycle
The homes are sold as kits or "packages" and are cut to the exact design. Milled logs or timbers utilize all portions of the log, from bark and other sources for mulch, scrap from cut-offs for raw material used in carvings and other home products, sawdust used by farmers as bedding material, etc.
The package concept also means that the bulk of the building materials can be delivered at one time. These packages consolidate delivery and generally travel shorter distances, conserving fuel.
In addition, wood-based building materials have some of the lowest embodied energy and, therefore, the lowest carbon emission during manufacturing.
Energy Benefits of Walls and Building Envelopes
Companies engineer their wall joinery and roof systems to eliminate air infiltration and moisture, conserve energy and increase comfort. This engineered approach continues with every product included in a package. Timber homes are commonly constructed using highly insulated roofing systems to help create a tight, efficient building envelope.
Log walls are a unique form of construction with definite advantages. The construction of stacked logs provides the structural integrity and thermal barrier in one assembly. The exposed wood itself also helps regulate temperatures, with the wood absorbing heat energy during the day and radiating it at night to even out the temperature in the home.
Once set in place, wood materials like those found in log and timber frame homes also store a significant amount of carbon.
Lower Utility Bills
Tighter building envelopes not only help insulate these homes; they also help to save energy. Many log and timber homeowners testify that their home is more energy efficient than their friends' and neighbors' framed homes, including lower utility bills because there is less air leakage.
Additional "Green" Options Are Still Available
Log and timber homeowners can also save additional energy (and money) as other homeowners do through more energy-efficient features and design techniques, including:
Situating the home to take advantage of the sun through passive solar design.
Incorporating ENERGY STAR appliances and windows, and WaterSense fixtures throughout the home to save both energy and water.
Installing a heat pump system in climates with moderate heating and cooling needs.
Utilizing an on-demand hot water system to only heat water when necessary, or a solar water heater if it works for the particular area in which the home is located.
Installing efficient lighting that uses less energy while still creating an inviting ambiance.
To help better quantify these benefits and the overall energy performance of log and timber homes, NAHB's Log and Timber Home Council (LTHC) has entered an agreement with the Athena Sustainable Materials Institute to conduct a lifecycle assessment and environmental product declaration for certain structural log and timber frame components. LTHC will provide more information once the research has been completed.
Visit loghomes.org to learn more about the efficiency of log and timber homes, and check out the events calendar for the latest open houses during National Log Homes Open House Month.