Complete Story

06/21/2021
2021 Cornhole Tournament
A Champion was Crowned
The Home Builders Association of Dayton hosted their 1st Annual Cornhole Tournament at Pella Windows & Doors of Kettering.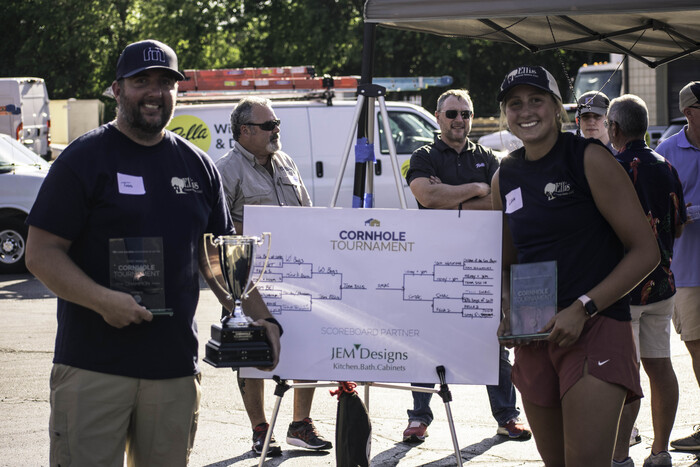 The Tournament was held on Thursday, June 17 with the Warped Wing beer trailer provided by Cambria, Smokin Bark BBQ food truck provided in part by Signature Polish and JEM Designs, entertainment provided by Hanson Audio Video.
There were 16 teams participating in the inaugural championship in a single-elimination brack format. Upon registration, teams were able to choose their place on the bracket and engage in friendly competition with industry peers and builders. However, there could only be one winner. Utilizing the American Cornhole Organization (ACO) Official Rules, the champion was from Ellis Custom Homes.
See all event photos HERE.
Want to get involved and support the residential construction industry and the economic impact housing has throughout the Dayton region, but not sure what you can do? An investment into membership is not limited to builders, developers, and skilled trades. Membership includes all those who believe housing plays a critically important role in the growth of the Dayton region's jobs and economy. Visit https://hbadayton.com/aws/HBAD/pt/sp/apply to become a member.